Laramie Film Society
film.laramie.wy.us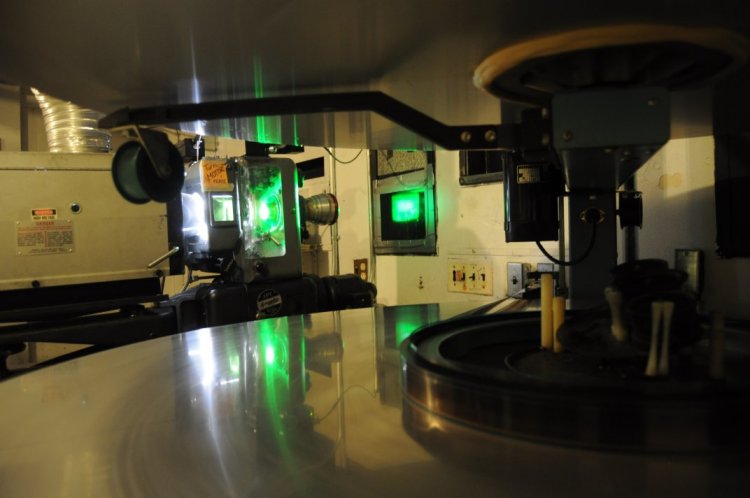 Promoting Cinema in Laramie, Wyoming
Je Suis Charlie
The free spring foreign film series at the county library
The Spring Sundries of the World Film Series opens at the Albany County Library on Sunday, January 18 and runs through the end of May. This series of foreign films includes some Academy Award winners and a number of Academy nominees, as well as winners of other international film awards.
All films are shown at the Albany County Library on Sunday evenings, starting at 7 p.m., except for one very long film that will be shown over two nights, Saturday and Sunday, April 18 and 19. Free popcorn and pop at all these films. Admission is free for all these films. A film schedule with some synopses with ratings and links to reviews is below.
This series is sponsored by the Albany County Public Library and co-sponsored by the Laramie Film Society. Additional sponsors of the Laramie Film Society, supporting all of its programs, include the The Alibi Pub, Mizu Sushi restaurant, and the Turtle Rock Coffee and Cafe, all Laramie businesses.
January 18 — The Band's Visit (Bikur Ha-Tizmoret)

Eight men of the Alexandria Ceremonial Police Orchestra in Egypt arrive in Israel for a concert. Through a miscommunication the band takes a bus to the wrong town. The band members dine at a small restaurant where the owner, Dina invites them to stay the night at her apartment, at her friends' apartment, and in the restaurant. That night brings challenges and excitement for all of the characters. This 2007 Israeli film won 47 awards in International Film Competitions, including three at the Cannes Film Festival. Rated PG-13, running time 87 minutes. Languages are Hebrew, Arabic and English, with with subtitles.
January 25 — The Secret in their Eyes (El Secreto de sus ojos)

A retiree having trouble writing his first novel pays a visit to the offices of a judge. He plans use a story of a case they both worked on 25 years before, when she was his new department chief and he was the agent assigned to the case. She suggests he start at the beginning. As he works through the case in flashbacks he discovers that all men's intentions and love can be seen in their eyes. This 2009 Argentinian film won the Academy Award for best foreign language film in 2010, and numerous other national and international awards. Rated R, running time 127 minutes. Spanish with English subtitles.
February 1 — House of Flying Daggers (Shi mian mai fu)

In ancient China the House of Flying Daggers, a powerful and popular rebel group, steals from the rich and gives to the poor. Political factions, secret plans, and lots of martial arts action surround characters Mei, Leo, and Jin, who fall into a whirlwind of forbidden, unrequited, and tragic love. This 2004 Hong Kong film is the winner of 17 international awards. Rated PG-13, running time 119 minutes. In Mandarin with English subtitles.
February 8 — Biutiful (Spain)

Uxbal lives in a shabby apartment in Barcelona with his two young children. He earns money in illegal activities and by passing messages from the living to the dead. When he is diagnosed with terminal prostate cancer leaving him with only a few months to live, his world progressively falls apart. This 2010 film won 17 international film awards. Rated R, running time 148 minutes. In Spanish with English subtitles.
February 15 — The Beautiful Person (La Belle Personne)

Based on the seventeenth-century novel La Princesse de Clèves, this 2008 French film tells the story of complex relationships and interactions revolving around Junie, Otto, and Nemours. When Junie's mother passes away she transfers to a new school where she catches the attention of all those around her, especially Otto, a fellow student. Her Italian teacher also becomes enamored of her and turmoil ensues as the rest of the student body reverberates with gossip. This film won one international award and was nominated for three César awards. Not rated, running time 93 minutes. In French with English subtitles.
February 22 — O' Horton (Norway)

Odd Horton has been conducting the train from Oslo to Bergen, Norway for the past 40 years and is finally retiring. This 2007 film follows him throughout his final days of work and the beginning of his retirement as he confronts old age, loneliness, and the beautiful absurdity that is the world around him. This film won four international film awards. Rated PG-13, running time 90 minutes. In Norwegian with English subtitles. An Oscar party will follow the movie, with a live telecast of the Academy Awards.
March 1 — Life, Above All (Geliebtes Leben)

A mother-daughter tale set in a cloud of fear surrounding the HIV-AIDS epidemic in South Africa. After Lillian falls to rumor-mongering and is exiled from Elandsdoorn, a serene village near Johannesburg, her young pre-teen daughter, Chanda, takes off on a journey to confront fears of the culture in which she lives, and to find answers. This 2010 South African film won four international film awards and was named one of the five best foreign language films of 2010 by the National Board of Review. Rated PG-13, running time 106 minutes. Language is Southern Sotho (South Africa) with English Subtitles.
March 8 — Mishima, A Life in Four Chapters (Japan)

This 1985 biographical film tells the story of author Yukio Mishima, a follower of the Samurai code, who in 1970 attempted a coup to restore the power of the emperor in Japan. He committed a ritual suicide, planned far in advance, along with one of his loyal followers. The film shows stages of his Mishima's life and the setting of his novels (he was considered one of Japan's greatest authors) developing a deft story. This film, directed by Paul Schrader, won a prize at the Cannes Film Festival. Rated R, running time two hours. In Japanese and English with subtitles.
March 15 — Life is Beautiful (La vita è bella)

In this multiple Academy Award-winning 1997 Italian film, a Jewish man uses intelligence, imagination, courage and comedic wit to shade his son from the horrors of a Nazi concentration camp during World War II. Part love story and part prison drama, this film won three Academy Awards and numerous international film awards. Rated PG-13, running time 116 minutes. In Italian and German with English subtitles.
March 22 — A Separation (Jodaeiye Nader az Simin)
This 2011 Iranian film is about a couple who separate due to the wife's desire to live abroad for the sake of their daughter, and the husband's concern to stay in Iran to care for his elderly father. Among its many international awards, this film won the Academy Award for Best Foreign Language Film. Rated PG-13, running time 123 minutes.
March 29 — Wadjda (Netherlands/Saudi Arabia)

This 2012 film is about a young girl who dreams of owning a green bicycle and who tries various schemes (including a Koran recitation contest) to raise money for it, despite her mother's objections. This film was a favorite at many international film festivals winning Best Film at the Venice Film Festival and was awarded the Freedom of Expression Award from the National Board of Review (U.S.). Not rated, running time 98 minutes. In Arabic with English subtitles.
April 5 — Brotherhood of the Wolf (Le pacte des loups)

This 2001 French horror-action film is very loosely based on actual deaths or injuries inflicted upon multiple people in 18th Century France, probably caused by attacks by an animal or animals, referred to as the Beast of Gevaudan. The film was nominated for several Saturn Awards from the Academy of Science Fiction, Fantasy and Horror Films. Rated R, running time 142 minutes.
April 12 — Spring, Summer, Fall, Winter ... and Spring (Bom yeoreum gaeul gyeoul geurigo bom)

This beautiful, haunting 2003 Korean film centers on a Buddhist monk and his acolyte living at a small mountain lake. The story is conveyed mostly through spectacular imagery. With few characters it still says a lot about the human experience, including lust, love, jealousy, murder, suicide and redemption. It also illustrates the difficulty of teaching and the elusiveness of wisdom. It won a dozen international film awards. Rated R, running time 103 minutes. In Korean with English subtitles.
April 18 and 19 — The Best of Youth (La Meglio Gioventu)

This epic 2003 Italian film follows the lives of two brothers from the mid-60s up to the turn of the century that sees them from youth through parenthood into old age. This film won 27 international film awards. Rated R, running time 383 minutes (this film will be shown in two parts of approximately 3 hours each night). Languages are Italian, English and Norwegian, with subtitles.
April 26 — 12 (Russia)

This 2007 adaptation of "12 Angry Men" made 50 years after the original film, and set in a different country, follows the deliberation of jurors deciding the fate of a Chechen teenager charged with murdering his stepfather. This film was an Oscar nominee as Best Foreign Language Film and a Golden Lion Award at the Venice Film Festival. Rated PG-13, running time 159 minutes. Languages, Russian and Chechen with subtitles.
May 3 — Talk to Her (Hable con ella)

This 2002 Spanish film by Pedro Almodovar tells the unusual story of a friendship between two men who care for separate women both of whom are in a deep coma. Among this film's awards was an Oscar for Best Original Screenplay and a Golden Globe for Best Foreign Language Film. Rated R, running time 112 minutes. In Spanish with English subtitles.
May 10 — La Cage Aux Folles (France)

Two gay men try to hide their lifestyle from the son of one of them who comes to visit with his fianée. A major international hit, remade later as The Birdcage in the US, this 1978 film received three Academy Award nominations. Not rated, running time 103 minutes. Language, French, with English subtitles.
May 17 — House of Sand (Casa de Areia)

This 2005 Brazilian film stars real life mother and daughter Montenegro and Torres, this film is about a mother and daughter's survival in desert country when they find themselves abandoned and left to fend for themselves over many years. This film received 11 international awards including a feature film award at the Sundance Film Festival. Rated R, running time 115 minutes. Language, Portuguese with English subtitles.
May 24 — In a Better World (Hævnen)

This 2010 Danish film traces the lives of two families from two different contemporary cultures: an African war zone in the Sudan and the everyday life of suburban Denmark. Among the many awards received by this film were the Oscar and the Golden Globe Awards for Best Foreign Language Film. Rated R, running time 119 minutes. Languages, Danish, Swedish, English and Arabic with subtitles.
May 31 — Departures (Okuribito)

This 2008 Japanese film tells the moving story of an out-of-work cellist who finds his calling in preparing the dead for funerals. Among this film's many awards was an Academy Award for Best Foreign Language Film. Running time 130 minutes. Language, Japanese, with English subtitles.
To be notified by e-mail of upcoming Laramie Film Society Activities, including film series schedules, subscribe to the Laramie Film Society's e-mail announcement list at https://groups.google.com/forum/#!forum/laramie-film-society-announcements.
The 1965 Movie Poll
January 11, 2015 -- The Laramie Film Society is conducting a poll of its members of the greatest films of 1965.
When movies reach their 50th anniversary, the time is ripe for an evaluation of their merits. With an eye on creating discussion of classic films, the Laramie Film Society annually polls its members on the greatest films celebrating their golden anniversary.
This year, the LFS will examine the films of 1965 - a year that saw such now-classic films as: Doctor Zhivago, Ship of Fools, Help!, The Pawnbroker, Othello, A Patch of Blue, The Sound of Music, Fists in the Pocket, Alphaville, The Spy Who Came in From the Cold, and A Thousand Clowns.
Criteria includes entertainment value, influence on later movies, endurance in popular culture, cinema technique, and re-watchability. Poll rules are below:
To vote, pick any ten movies and rank them in order number 1 to number 10 and email your list to: LFSmoviepoll@gmail.com (include your full name and your list in that order). Each film rated first will receive 10 points, second, 9 points, and so on down the list ... with your number 10 film getting 1 point.
The LFS requests that those voting only do so if they've seen over 20 films from 1965.
Please vote now: then take some time to review the films of 1965 - watch movies you've never seen and review your favorites - you can change your vote any time between now and the deadline.
Voting ends May 1, 2015. Results to be posted shortly thereafter. The #1 film will be screened locally in Laramie (Last year's winner, Dr. Strangelove, was shown at the Gryphon in September). We hope you have fun with this poll.
Below is a list of some of the best known and acclaimed films of 1965. Films available to check out from the University of Wyoming's Coe Library are denoted with a ©, films available at the Albany County Public Library are denoted with an asterix *, films available for rent at Hastings Entertainment are denoted with a pound sign #.
317th Platoon
The Agony and the Ecstasy
Alphaville ©
Battle of the Bulge #
The Bedford Incident ©
Bunny Lake Is Missing
Cat Ballou © #
Chimes at Midnight/Falstaff
The Cincinnati Kid ©
The Collector
Darling ©
Doctor Zhivago * © #
The Eleanor Roosevelt Story ©
Faster, Pussycat! Kill! Kill! ©
Fists in the Pocket ©
Flight of the Phoenix #
For a Few Dollars More © #
The Great Race ©
The Greatest Story Ever Told #
Help!
The Hill ©
In Harm's Way
Inside Daisy Clover
Intimate Lightning
The Ipcress File
Juliet of the Spirits ©
King Rat
The Knack ... and How to Get It ©

Le Bonheur
The Loved One
Loves of a Blonde ©
The Naked Prey ©
Othello
A Patch of Blue
The Pawnbroker ©
Pierrot le Fou ©
Red Beard ©
Repulsion ©
Samurai Assassin ©
The Sandpiper ©
Sargossa Manuscript
Shenandoah
Ship of Fools ©
The Shop on Main Street ©
Simon of the Desert ©
The Sound of Music * © #
The Sons of Katie Elder
The Spy Who Came In From the Cold ©
Sword of the Beast ©
A Thousand Clowns
Three (Serbo-Croatian: Tri)
Thunderball * © #
Tokyo Olympiad ©
Von Ryan's Express #
The War Game ©
What's New Pussycat? ©
To be notified by e-mail of upcoming Laramie Film Society Activities, including film series schedules, subscribe to the Laramie Film Society's e-mail announcement list at https://groups.google.com/forum/#!forum/laramie-film-society-announcements.
The Hastings-LFS Oscar Pool
Buy an Almond Roca Mocha at Hastings Hard Back Cafe, 654 N 3rd St Laramie, and you can enter to win the Laramie Film Society and Hastings Oscar Pool for the 87th Annual Academy Awards (awards announced on Sunday, February 22, 2015).
The winner of the Laramie Film Society and Hastings Oscar Pool will receive a DVD or Blu Ray copy of the Best Picture nominee of their choice, that is, one of these films: American Sniper Birdman, Boyhood, The Grand Budapest Hotel, The Imitation Game, Selma, The Theory of Everything or Whiplash. One ballot per person.
LFS shows summer films outdoors
Despite a downpour, the Laramie Film Society presented "Easy Street," "The Goat" and "An Eastern Westerner" during Jubilee Days. The films were shown on July 11 during the Jubilee Days Street Dance on the north wall of Ken's Music Box near the intersection of Second and Grand. Thanks to the Music Box for letting LFS use its wall. Thanks to the Cross Country Connection for letting us use electricity so LFS could plug in its projector. Thanks to the LFS volunteer Glenn McLellan who helped us get set up and help carry everything away afterwards.
"Easy Street," released in 1917 is one of Charlie Chaplin's early comedy classics. This 19-minute Mutual studio silent film pits the diminutive Chaplin, who plays a policeman, against a huge street thug played by Eric Campbell. Chaplin also wrote and directed this film. Chaplin creates humor from the unlikely subjects of poverty and violence in some mean city streets.
"The Goat" is a classic 1921 comedy. It is about a man (played by the legendary Buster Keaton) who is mistakenly identified as a murderer in newspapers and posters. He desperately dodges the police, and a variety of other pursuers, displaying incredible acrobatic skills and ingenuity. This film was selected by the Motion Picture Academy of Arts and Sciences as one of Keaton's two best short films (the other was "The Boat"). Keaton, a legendary movie actor, writer and director, also co-directed and scripted this film with Malcolm St. Clair. Keaton (1895-1966) was one of the true comic geniuses of film, with a brilliant career that spanned decades. His acrobatic physical style of comedy is similar to that of Charlie Chaplain, Harold Lloyd and Jackie Chan.
"The Goat"? is the first film purchased by the Laramie Film Society. "Easy Street" was purchased in the summer of 2004. In the past we have rented all of the films we have shown. By shopping around on the Internet, LFS found a source of 16 millimeter films for a reasonable price. We can buy a film for about the same amount of money it costs to rent one.
"An Eastern Westerner" is a 1920 film starring Harold Lloyd, one of the biggest stars of silent films. The print we bought in 2010 is essentially the second half of this 20-minute film (which is O.K., because it is the funnier half and we got it at half price). The first half of the film takes place in a large city, probably New York. The half of the movie we have takes place in a town in the west populated by bad guys and crooked card sharks. There is also a group of hooded riders who look a lot like the KKK, menacing people in the town. The nimble Lloyd outsmarts the bad guys and gets the girl, of course.
LFS screens films for seniors
The Laramie Film Society holds free silent film showings at the Eppson Centers for Seniors occasionally. One such showing was "The Goat" on August 6, 2007 at 5:30 p.m. at the Center. The showing was a big success. The audience of mostly seniors enjoyed the show. About 30 people attended the showing.
"The Goat" a 25-minute silent film starring Buster Keaton, was originally shown in downtown Laramie during the Jubilee Days Street Dance. "The Goat" is a 1921 comedy about a man (played by Buster Keaton) who is mistakenly identified as a murderer in newspapers and posters. He desperately dodges the police, and a variety of other pursuers, displaying incredible acrobatic skills and ingenuity. The LFS has also shown "Easy Street," starring Charlie Chaplin, at the senior center. Send me an email if you want to set up a showing of either of these films or "An Eastern Westerner,"? our other silent film, starring the legendary Harold Lloyd.
Report on the 501 (c)(3) status of LFS
The IRS has determined that the Laramie Film Society is exempt from federal income tax as described in section 501 (c)(3) of the tax code. The LFS received the determination letter in mid-February.
This is a final determination. Since we have a reasonable assurance that our application was filed before the deadline, all donations to LFS dating back to September 5, 2000 should be eligible for deduction from federal income taxes. Donations are only allowable as deductions to the extent that the donations are gifts. LFS memberships and LFS t-shirts, and LFS movie ticket sales are not really eligible because people receive consideration for those purchases.
The complete IRS determination letter can be accessed by clicking on this link. This determination letter has been scanned into text, so there may be some typos. E-mail me (Robert Roten) so I can fix any typos you might spot. My e-mail address can be found on my web page Laramie Movie Scope. A copy of IRS Publication 1771 which outlines the rules for charitable donations was included with the decision letter. This short, two page document is well worth reading if you plan to donate anything to any non-profit organization. I was unable to scan this document into a text file, but I found a copy of it on the Internet (it is not available at the IRS site for some reason). A copy of Publication 1771 is included with the copy of the decision letter linked above. To read it, click on this link.
The 501 (c)(3) application for recognition of exemption (forms 1023, 8718, and 872-C) was delivered to the IRS office in Kentucky at 9 a.m. December 28, 2001, according to the UPS Internet delivery tracking system.
The delivery was three days before the deadline (the end of the 15th month from the date of incorporation). That means donations to LFS back to the date of incorporation (Sept. 5, 2000) should be tax-deductible. I have one copy of the application and I have made two others so that LFS Secretary Lynn Hamblin and Treasurer Casey Woods can keep them on file. I will also keep a copy on file. By law, a copy of the application must be kept on file for public inspection for three years.
The application uses form 872-C to "consent fixing period of limitation upon assessment of tax under section 4890 of the Internal Revenue Code." The reason for including this form in the application is that it is required when seeking an "advance ruling" rather than a "definitive ruling" on our tax- exempt status. Rather than making an advance ruling, however, the IRS chose to make a final ruling, so that form was evidently not needed. Who knew?
History of the Laramie Film Society
The Laramie Film Society was established as a Wyoming not-for-profit corporation in September of 2000 after the Wyo closed. It held its first general meeting and appointed a Board of Directors, with well-known Laramie film critic and writer Robert Roten as Chairman. The LFS was formed both to preserve the theater and to promote the appreciation of cinema in general in Laramie. While the LFS is in no way connected to the current group managing the Wyo Theatre, the LFS is very interested in making sure the theater stays open.
January 26, 2001 was a busy day. The Wyo Theatre reopened that day (featuring "Charlie's Angels," "Unbreakable" and "102 Dalmatians"), and the Laramie Film Society showed "All About My Mother" (Todo Sobre Mi Madre) at the Laramie Plains Civic Center that same evening. We talked this over with Randy Pryde, a partner of the company leasing the Wyo. He indicated the theater's opening was a little uncertain at that time (more on the Wyo below), so we decided to go ahead with our movie as planned. The LFS movie, the Laramie premier of "All About My Mother," winner of the 1999 Academy Award for best foreign film, was a big success. LFS, with the help of four sponsoring organizations attracted 150 people, five times the turnout of our previous feature, "A Christmas Story." We probably outdrew "Charlie's Angels." LFS feels the success of this show, despite the competition from seven other movies at the Fox and Wyo, and despite the fact that our movie was already out on video, vindicates our belief that there is a strong market for high quality films in Laramie.
LFS showed "A Christmas Story" at the civic center theater on December 15. The December showing was the first featuring a sound system donated by Dr. Charles Ksir, dean of the UW College of Education. It was also the first LFS film shown at the Civic Center. The sound system worked well, being a vast improvement over our previous sound equipment, but it was generally felt there was too much "boom" in the sound reproduction. LFS technicians reduced the bass and boosted the treble for "All About My Mother." "A Christmas Story," also has a number of lines of dialogue spoken by Darren McGavin which are intentionally garbled to indicate he is swearing.
LFS used a rented projector (which did not work well) in its first film and a borrowed projector (which worked very well) for second film. Now LFS owns three Bell and Howell 16 millimeter projectors. Two of the higher quality projectors will be used for showing the films and the third is a backup unit in case of a projector breakdown. New, these projectors cost over $1,000, but most have been devalued because of the popularity of digital video projectors. LFS purchased two newer Bell and Howell 2585 projectors for about $80 apiece from Ebay. During the showing of "All About My Mother" a projector bulb burned out. Projectionist Casey Wood (also a board member) quickly switched projectors, using our spare, and the show went on. The only thing that slowed us down was the burned out bulb. It was so hot we had to let it cool a bit before we could replace the bulb. LFS later purchased a number of spare projector bulbs.
"Duck Soup" and "A Christmas Story" were rented from Swank Motion Pictures for about $125 apiece, not counting shipping. "Duck Soup" was shown at our first fundraising event, "Soup and Cinema," held Dec. 3, 2000, from 4-7 p.m. at the Alice Hardie Stevens Center. "All About My Mother" cost $400 (from a different distributor) plus $40 for shipping and handling, so we found some sponsors to cover part of the costs. LFS also raised the admission price $1.50 for this film, to cover a portion of the higher costs. We also paid $50 for renting the Civic Center Theater for two hours, so our total costs for showing this film was about $500 (all labor is volunteer), versus about $200 for our first two films. We lost money on "A Christmas Story" due to a low turnout. That was partly due to the fact that "A Christmas Story" is shown a lot on television, there was a snow storm that evening, and the Laramie Daily Boomerang failed to run an advertisement for the movie that day LFS had contracted for.
Since "All About My Mother" was about three times as expensive as the previous LFS film (which we lost money on), we sought sponsors to help us offset the high cost of the film. We thank the sponsors of "All About My Mother." Sponsors included The Unitarian-Universalist Fellowship, custodian of the Matthew Shepard Fund; La Radio Montañesa: Voz de la Gente; University of Wyoming Women's Center, and the University of Wyoming Office of Multicultural Affairs (Hispanic Programs).
The Laramie Film Society coasted along for 10 years after the Wyo Theatre reopened, promoting the annual spring and fall film series. Laramie Film Society members Robert Roten, Nancy Sindelar (who also heads of the Wyoming Peace, Justice and Earth Center) and Lynn Hamlin, started a summer film series at the Albany County Public Library in 2007, which has continued to the present. Donations from this group, and donations by attendees at the film series have helped to pay for major upgrades in the library's audio-visual systems.
The owners of the Wyo Theatre discontinued the fall film series in 2011 due to a lack of attendance. LFS offered to sell advance tickets for the next film series in an attempt to revive it. The owners (Rocky Mountain Resort Cinemas) agreed to revive the annual film series if we could sell 500 tickets in advance. LFS sold 1,300 advance tickets for the 2011 spring film series. With this kind of community support, and LFS selling advance tickets, the annual fall and spring film series have continued at the Wyo Theatre.
History of the Wyo Theatre
The Wyo Theatre was built around 1928 according to business listings in the Polk City, County and State directories from that period. The theater, at 309 S. Fifth St. in Laramie, was originally named the Crown Theater. It is one of the oldest continuously operating movie theaters in Wyoming.
J.G. Burbank, the former manager of the old Empress Theater (it was later renamed the Fox Theater) on 112 South Second Street (that building was recently demolished) was listed as the original owner of the new Crown Theater. He owned the theater for many years. In 1950, the name of the theater was changed from the Crown Theater to the Wyo Theatre , according to the web site Cinema Treasures.
When the name of the theater was changed to the Wyo, the exterior of the theater was remodeled. Architect Charles D. Strong drew up the plans for the remodel, giving the building an Art Deco look, according to Cinema Treasures.
The Burbank estate sold the theater to Carmike Cinemas, one of the largest theater chains in the country, in 1996. It was later sold to Trans-Lux Corporation. Rocky Mountain Resort Cinemas purchased the theater in 1999 and still owns the property.
The theater operated as a first-run theater for over 70 years showing new films from Hollywood. It was common practice for years in Laramie for movie theaters to show new films weeks or months after they had opened in larger cities. Film rental costs are lower after a film has been in release for a few weeks. That practice changed over time as mass marketing of movies on television made it more profitable to open movies simultaneously all over the country, including in smaller cities like Laramie.
The theater last showed first run films in 1999. The interior of the theater was remodeled that year by the Trans-Lux Corporation especially for the Laramie premiere of the blockbuster film, "?Star Wars Episode One: The Phantom Menace." At that time, the Laramie Boomerang reported that "The theater is now equipped with new, larger, more comfortable seats, a new Dolby® four-channel digital sound system, a brighter projector light, a new screen, new draperies and new carpeting, among other improvements. The sound system has speakers on all four sides of the auditorium, with 13 12-inch speakers behind the screen, along with some 16-inch sub-woofers for a visceral bass sound quality."
After 1999, the Wyo became a "mid-run" theater, opening films months after those films opened in larger cities, while the competing multiplex Fox Theater in Laramie remained a first-run theater, opening films on the same day they opened in larger cities around the country. Often, the Wyo runs the same movies that had previously been shown at the Fox. The Wyo attracts families with its lower ticket and concession prices.
The Wyo also offers films not shown elsewhere in Laramie, independent, documentary, foreign and Â?artÂ? films, which are shown on Sundays during annual spring and fall film series. It also has a low-cost matinee film series for children in the summer.
Since 1989, the Wyo has shown over 450 independent, art and foreign films, such as "Billy Elliot," "Chocolat," "Love Actually," "An Inconvenient Truth" and "La Vie En Rose." These are the kinds of films that most theaters don't bother to show. Often, they are not shown because these kinds of films are not widely distributed and there is no major marketing campaign to support them.
Over the years, the theater was leased by a number of different movie theater companies, including Mann Theaters, the Commonwealth Theater Group, Carmike Cinemas, Trans-Lux Cinemas and finally Movie Palaces, Inc. and the Bijou Inc. partnership of Casper Wyoming.
The theater closed briefly in 2000 after Trans-Lux gave up its lease on the theater. Later, Movie Palaces and Bijou stopped using the theater on May 18, 2001. Rocky Mountain Resort Cinemas (RMRC) bought all the equipment purchased for the Wyo by Bijou-Movie Palaces, and assumed full management of the theater. RMRC continues to own and run the theater now.
The movie theater business model changed in the late 20th century to favor multiplex theaters over single screen theaters like the Wyo. One of the factors in the change was the end of dual projector systems, which required constant operator attention to change film reels, start and stop projectors and thread film through the projectors during the movie.
These dual projector systems were replaced by a single projector system in which all the reels of film were spliced together at the theater, then broken apart again for shipment. The complete film was wound onto a large horizontal rotating platter, about four feet in diameter. The film was drawn off the platter, run through the projector and then fed back onto the platter again. This system required little attention once the film was started. With this system, a single projectionist could run a number of movies simultaneously at a multiplex theater, resulting in reduced labor costs for projection.
With this technical innovation, multiplexes became more profitable than single-screen theaters. Multiple movies could be shown at a single location while labor costs for projection, ticket sales and concessions could be consolidated for cost savings. The old projection worker unions were broken and wages were cut to a minimum. With the advent of digital projection systems, labor costs were cut even more.
Television advertising became the preferred method for advertising films. Years ago, local theaters promoted their films with large newspaper advertisements. Now that national television advertising campaigns dominate the movie business, local newspaper advertising for movies has virtually disappeared. That means local theaters have lost any independence they once had. They usually show movies that are supported by a lot of advertising, regardless of the quality of the movie.
All these changes have left the Wyo Theatre with the biggest screen in Laramie, at over 30 feet wide. Laramie's other movie theater, the Fox, was originally a large single-screen theater, but has been remodeled over the years into a multiplex with a six smaller screens in relatively small auditoriums. The Wyo Theatre is over 6,200 square feet in size with 325 seats. It has, by far, the biggest screen and the most seating capacity for a single show in Laramie.
The Wyo Theatre also has the look of an older theater with art-deco trimmings on the outside of the building and murals of cowboys on the inside. The sidewalk in front of the theater is painted yellow and brown, the colors of the University of Wyoming sports teams. The name Wyo Theatre is shared with another theater in Wyoming. Sheridan also has a Wyo Theater. According to the web site Cinema Treasures, there once was a Wyo Theatre in Cheyenne at 1612 Carey Avenue.
Although the Wyo Theatre has a long history in Wyoming, it's future appeared to be very uncertain until this year. The owners of the Wyo Theatre, Rocky Mountain Resort Cinemas. Because of the age of the theater and its obsolete projection equipment, it was feared the theater might close. But the owners put in a digital projection system which greatly improved the picture and sound quality. Then a new, local owner, WyoLaramie LLC, stepped in to take over the theater with plans to fix up the building and make the theater better than ever.
The theater is currently closed for repair and renovation. It may reopen in the spring of 2015. For more about the new owner's plans for the Wyo Theatre, see the Wyo Theatre's Web Site.
More About the Group
W. Dale Nelson wrote a wonderful article about the Laramie Film Society and its first organizational meeting for the Casper Star-Tribune. The article is reproduced with the author's permission here on our Web site.
Join, Donate to LFS
You can join LFS by sending $15 to the Laramie Film Society, along with a self-addressed stamped envelope to: The Laramie Film Society, 3019 Pope Springs Road, Laramie, WY, 82070. Donations to LFS can be sent to the same address. Donations are tax deductible.
Join the LFS E-Mail Lists
The best way to keep up with the group's activities is to join the LFS e-mail lists. To do this, visit https://groups.google.com/forum/#!forum/laramie-film-society-announcements and sign up. This is an announcement list only. Notices will include upcoming films, polls, meetings and other LFS announcements. There is no discussion among list participants. We expect an average of less than one announcement per week. You can also view all of the messages that have already been posted to the list at this location.

We also have a discussion list. You can subscribe to the discussion list by visiting this website http://groups.google.com/group/laramie-film-society-discussions?hl=en. As with most Google features, these sites work best when you are using a Google Chrome browser. If all else fails, e-mail Robert Roten (address at bottom of page) and ask him to send you invitations to either list.
Our Mailing Address
Laramie Film Society
3019 Pope Springs Road
Laramie, WY 82070
Web space for this site provided by LARIAT, Laramie's Community Network and Internet Users' Group.
Web page design by Brett Glass. Photo of the Wyo Theater by Robert Roten (E-mail at
)